Sejong Special Self-Governing City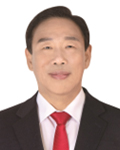 nation

Republic of Korea

Member Regional Governments

Sejong Self-Governing City

Governor

Choi Minho
Symbol
Symbol

| City Emblem | City flower | City tree | City bird |
| --- | --- | --- | --- |
| | Peach blossoms | Pine tree | Oriental dollarbird |
History
1914 : Integrated into Yeongi County.
2005 : The Special Act on the Construction of Administrative City is enacted and promulgated.
2012 : Sejong Special Self-Governing City is created by combining parts of Gongju City and Cheongwon County.
Regional Characteristics
It is focused on administrative functions with 36 central administrative agencies and 16 state-run research institutes, which were relocated to Sejong by 2014. It is a Multifunctional Administrative City with educational, cultural, high-tech industrial functions and a new model of decentralization and self-government. It is becoming an eco-friendly city with cutting-edge technology.
Generals


Division
Content
Geography/Climate

Area : 465㎢ (As of 2019)
Location : Sejong is located in the center of Chungcheong area, situated in Gongju, Chungcheongnam-do to the west, Daejeon Metropolitan City to the south, and Cheongju, Chungcheongbuk-do to the east, and bordering between Chungcheongnam-do and Cheonan to the north.
Climate : Average temperature 13.4℃(max.:26.3℃, min.:-2.6℃)

Population

Population : 348,014 (As of September 30, 2020)
Number of households : 140,222

Main annual event

Yongamgang bridge, Baekje Culture Festival, Dowon Cultural Festival (King's Water Festival), Peach Festival

Main tourism and culture heritage

Milmaru Observatory, Gobok Lake Park, Bear Tree Park, Duiwungbak Village, Chungnam Forest Environment Institute, Biamsa, Yeongpyeongsa, etc.

Sisterhood & Friendship Provinces / Cities

China: Guizhou Province(July 2016); Shanxi Province(May 2015)
Others: Putrajaya, Malaysia(June 2017); Ankara, Turkey(Feb 2018)
Economy


Division
Content
Economy (As of 2019, provisional)

GRDP : ₩ 11,118 billion
GRDP per person : ₩ 35.8 million

Industry (As of 2019, provisional)

Service industry 74.1%, mining manufacturing industry 17.5%, construction industry 8.1%, agriculture and fishery 0.3%
Specialized industry : Automobile parts, biomaterials

Main Products

Peach, pear, rice, water melon, mushroom, tomato, pickled radish, peach wine, etc.
Others
Contact
Pertinent department:Foreign Cooperation Officer
Address : 2130, Hannuri-daero (Boram-dong), Sejong City
Telephone:+82-44-300-6223
Fax : +82-44-300-6219
Homepage:http://www.sejong.go.kr